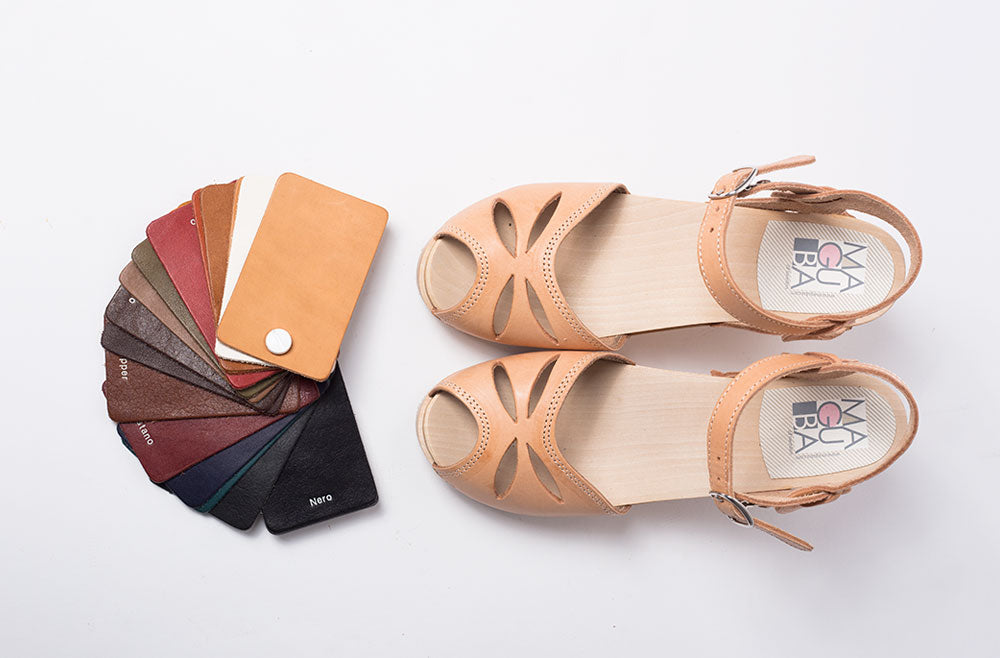 Design your own clogs
Our wish is to make all your clog dreams come true. We believe that every one of you has a unique persona, and we want to help you find your own style by using your creativity. Design your own heel/leather/color combination and we'll be glad to make a custom pair of clogs just for you.
Email us at sales@maguba.com and share your idea with us! Whatever design you create, you can be sure that we'll deliver you a pair of handmade, comfortable and eco-conscious clogs that you'll be wearing for several years.
Discover other designs
Custom Maguba